The following article applies for the models listed below:

UPS Online: Atlas FDC Series.
On this article we will explain the default settings for logical functions on all Atlas FDC Series.





NOTE

: Please be sure after installation / maintenance / repair with any Atlas series, check all parameter settings in order to verify that all settings are by default.


Your Atlas UPS has 15 programs, where you can setup your output parameters, adjustments, calibration, etc. for a better electrical performance of your system.

To get into those parameter settings, press the 2-middle buttons together between 1-2 seconds, those buttons are located at the front of the UPS below the LCD Display.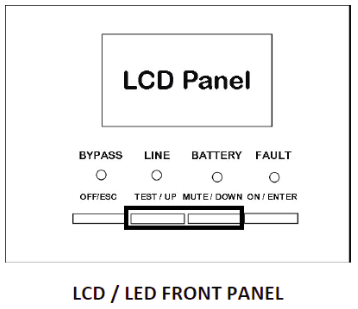 To read this UPS parameter settings, please check the image below:

Now, here are the default codes parameters for each program inside Atlas UPS: