The next article applies for
"Power Strips, Surge Protectors, Voltage Protectors, Voltage Regulators, UPS (Interactive & Online)".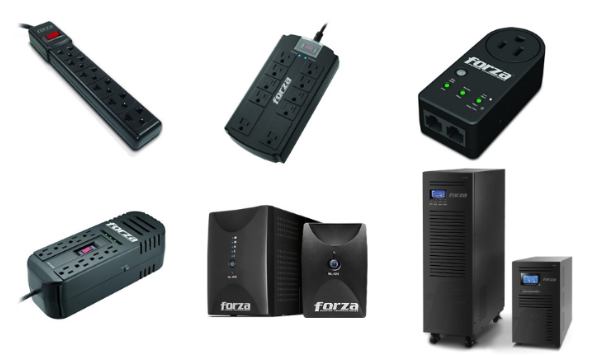 In this article we provided information about "Levels Protections" for Forza Products.

Forza has 5 levels of protections.

• Level #1: Power protection "cut".
• Level #2: Voltage suppression "peaks".
• Level #3: Voltage Protection.
• Level #4: Voltage regulation.
• Level #5: Battery backup.

These levels are categorized from Level #1 to #5. In which each level is added the characteristics of the previous level. Belo you will see a graphic image of the level described.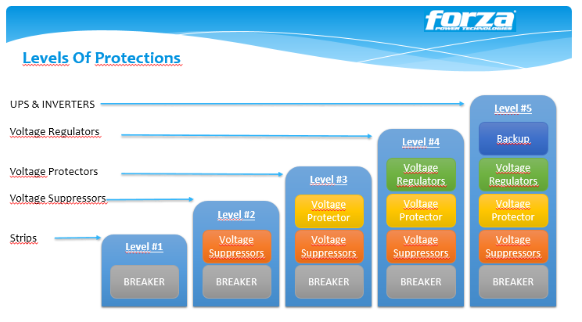 Devices that provided Basic Protections.

Level #1 Power Strips - (Series PS)
Level #2 Voltage Suppressors - (Series RHT/ROH)
Level #3 Voltage Protectors - ZION (Series FVP)
Level #4 Voltage Regulators - (Series FVR)
Level #5 UPS - (Interactive & Online)